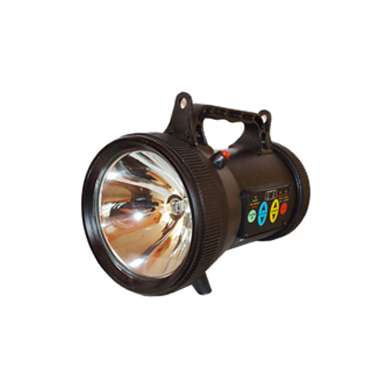 LONG RANGE PORTABLE SEARCH LIGHT CPS-255
---
LONG RANGE PORTABLE SEARCH LIGHT
CPS-255
Features:
Beam of light reaches almost 500-1000 meters
Halogen lamp of 55 watts.
ABS, Plastic body
Colour: Blank
Light weight with shoulder strap and pad for easy portability.
Works as an emergency light in case of Mains failure.
High quality parabolic reflector, which gives a highly focused beam.
ON/OFF Button for emergency use.
Timer, Flasher & Dimmer can be operated through touch panel.
LED indication for Low battery, Charging, DC & AC Fuse.
Rugged design for tough operating condition.
Major users – Para Military Forces, State Police, Railways, Defence Organizations, Forest, Mines & Heavy Industries etc.